Article content
RetireMint provides free one-stop planning for post-working life
When we hear the term 'retirement planning,' the immediate association that often comes to mind is financial security post-employment. However, co-founder Ryan Donovan of the online platform RetireMint explains that there's a broader dimension to retirement than just dollars and cents.
Article content
He and his team are setting out to make sure all Canadians of retirement age, as well as those just starting to consider it, have an opportunity to explore this new perspective.
Article content
The new venture, which is planned for a soft launch in London, seeks to provide an all-encompassing retirement blueprint that helps Canadians dive deeper into various aspects of life that will surface post-working life.
"Retirement has traditionally been synonymous with financial planning, but we're striving to expand that narrative," says Donovan. "When it comes to retirement, there's so much more to consider than having 'enough money.'"
From travel to health care, to assisting the next generation and adjusting to the psychological change of retired life, Donovan says, retirement is about curating a holistic post-working experience.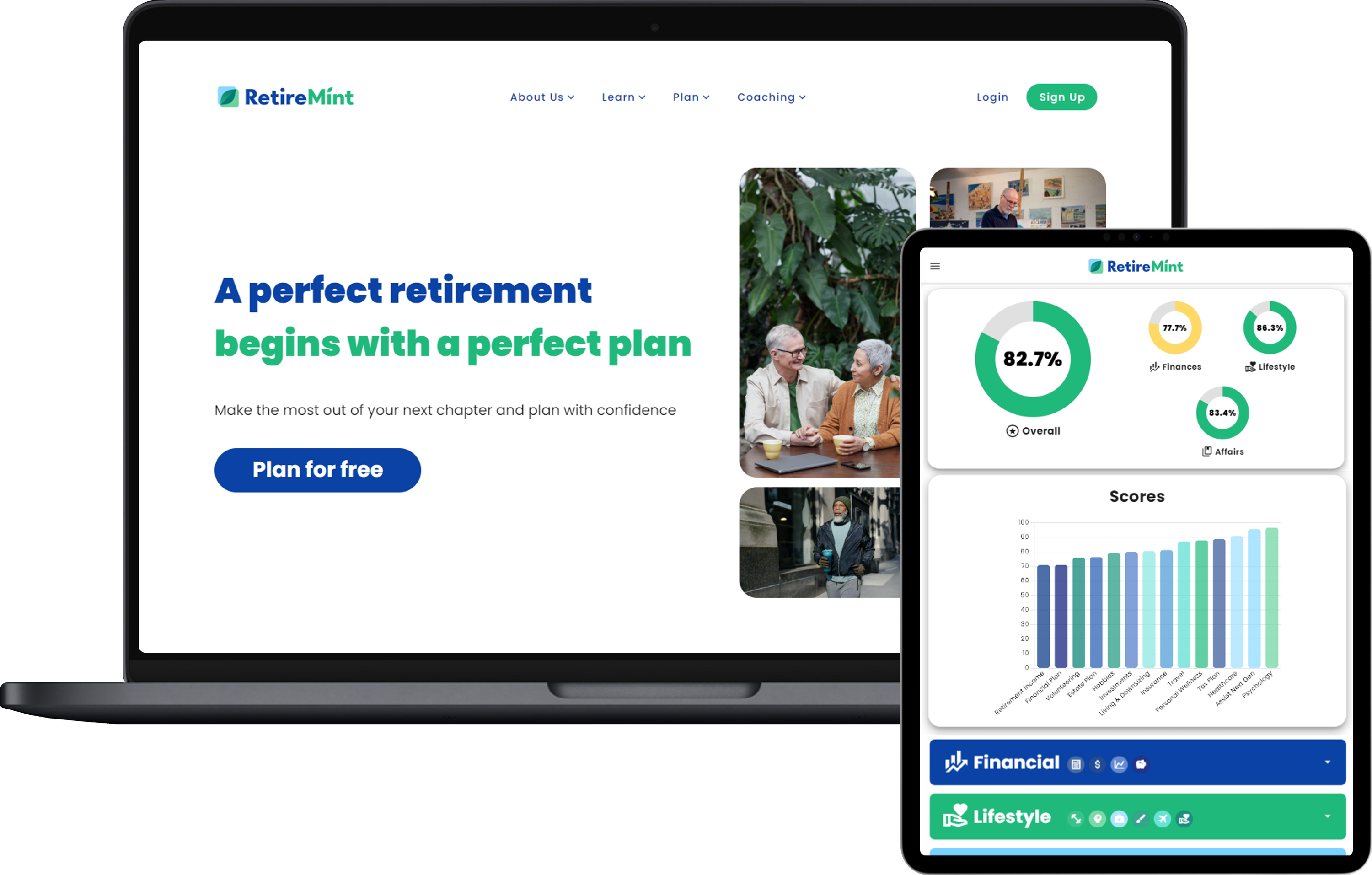 The company's unique value proposition lies in its commitment to be the first comprehensive retirement planner. Every facet of post-working life is taken into account and can be initiated or planned through their platform. As Donovan mentions, the website is more than a financial planning tool; it's a life planning tool.
"Stop Googling your way through retirement planning," the website says.
One of the standout features Donovan shares is their 'virtual retirement planning assistant,' designed with ease of use in mind. The virtual assistant can be accessed on various devices, ensuring that users, regardless of their tech-savviness, can navigate through retirement planning effortlessly. Whether an individual is accessing the assistant on a phone or desktop, this expertly built in-house toolkit can guide the user, helping identify areas to strengthen their plan in many ways.
Article content
Notably, Donovan emphasizes that while the platform provides tools for DIY retirement planning, they also recognize the irreplaceable value of professional input. "Some aspects of retirement can be self-navigated, but there are parts where you need a professional's insight," he says.
The introduction of 'Find a Coach', set for a follow-up launch in the new year, is a key part of RetireMint's platform; its goal is to create the first user-generated network of reviews for retirement planning professionals, allowing users to find the right fit.
The inclusivity of the platform is evident in this free-to-use model. Donovan touches upon the company's mission that, "We genuinely want to assist retirees without burdening their retirement budget. The free-to-use aspect is instrumental in making our platform accessible to everyone."
The inspiration behind this groundbreaking venture stems from personal experiences and his team's decades of interaction with retirees.
"My mentors, with their backgrounds in financial planning, have always emphasized that once finances are set, people start contemplating other retirement aspects like travel or spending time with grandkids," Donovan says.
Article content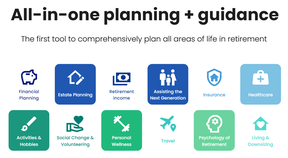 "Watching my own mother meticulously plan her retirement was enlightening; she's one of the most organized people I know. We realized that not everyone has the time or inclination for such detailed planning. Our platform aims to simplify this intricate process."
The company has a three-pronged approach: DIY learning, education enhancement and professional connection. However, the overarching mission, as Donovan highlights, is "simplification and demystification of retirement, especially for those just beginning to consider it."
In terms of vision, Donovan is transparent about their aspirations. "While we're in this stage, we dream of reshaping the retirement industry. We want to transition from traditional bank-oriented retirement to a tech-enabled retirement future, where the aim isn't just asset management but fostering a healthy, fulfilling post-work lifestyle."
Donovan emphasizes that with the rising number of retirees in Canada, there is a palpable need for an overhaul in the way retirement is approached — not just by individuals, but by society at large. "We all need to be proactive in our preparations," he says. "This isn't just about ensuring that retirees have fulfilling post-working lives, it's about understanding the broader implications for our economy, our health-care system, and even our cultural dynamics."
Article content
The potential challenges that accompany such demographic shifts are manifold, says Donovan. With more retirees, there's an increased demand on health-care services, the need for age-friendly infrastructure and a shift in the workforce dynamics. RetireMint recognizes this and believes that by influencing the broader conversation about retirement, their platform can act as a catalyst for larger societal change.
"We're not just building a retirement planning tool; we're advocating for a comprehensive approach that considers every facet of a retiree's life," he says.
"Data-driven decision-making is the future. By understanding the needs, desires and challenges of retirees, we can genuinely cater to them, ensuring a holistic approach to retirement in Canada."
Visit RetireMint.ca for more details.
This story was created by Content Works, Postmedia's commercial content division, on behalf of RetireMint.
link