The best advisors coach clients through the good and the bad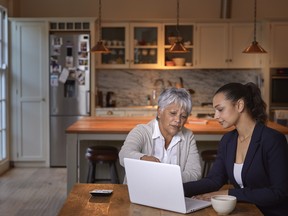 Article content
Financial advisors and planners come in all shapes and sizes. Like a family doctor or therapist, every advisor and planner is unique — and some pairings are better than others.
Article content
A great advisor looks to uncover the goals of their client and ultimately coaches them to realizing their objectives.
"Financial advisors today are as much coaches as they are financial professionals," says Trent Hamans, vice president of private banking and wealth planning at ATB Wealth. "They can help clients navigate challenging times and lead them through the decision-making process. That's where an advisor can bring value to the relationship."
So, what exactly makes a good financial coach? Hamans looks for five signs to evaluate if a particular advisor is 'the one.'
1. Keeps you focused on the objective
When the stock market rises four per cent one day and sinks eight per cent the next, a lot of anxiety and emotions come into play. These feelings can lead investors to make poor decisions.
"An advisor should act as a coach who understands their client, provides guidance and reminds them of their goals and objectives," says Hamans. "Therefore clients do not make decisions based on emotion but on what their plans and objectives are."
The right advisors keep their clients on track. They hold investors back when they want to sell at the bottom, fearing that their stocks can sink lower.
"Finance can be very emotional, and we're seeing that in the markets today," says Hamans. "Investors don't always make the right decisions, and they feel stress or a sense of urgency."
2. Reveals alternative options
Some believe there's only one way to save for a home or plan for retirement. Financial advisors can introduce other options that provide more benefits with fewer drawbacks.
Article content
"Clients may tend to visualize or focus on a single path forward to solve a problem. Today's financial advisors are often equipped to present two or three other options that can achieve the same goal," says Hamans. "That's where the role of an advisor comes in. They can share insights and opportunities to ensure the best outcome for clients."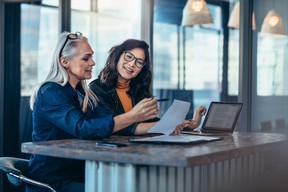 3. Advises a specific clientele
An advisor may limit their services to only teachers, lawyers or doctors, for example. Each profession has unique attributes such as pension plans or professional corporations that alter their economic needs and resources.
"There are some financial advisors and private bankers who focus on a very niche market," says Hamans. "I think that adds a lot of value to the relationship."
"So, for example, some private banking advisors focus almost exclusively in the health-care industry," Hamans adds. "Because each speak the other's language, the banker's skill and specialization promotes insights which can foster a great relationship between the medical professional and banker."
4. Provides a network of other professionals
Financial advisors can't do everything. That's why they often refer tasks to other experts. For example, clients might need an accountant to file tax returns and a lawyer to draft contracts and wills.
"The activities of preparing a will or preparing a tax return are not a financial advisor's area of expertise," says Hamans. "In many cases, these advisors will have a network of professionals to which they'll refer their clients."
Article content
Finding an advisor with a strong network of these experts is vital. The best ones organize everyone towards the client's goals.
"The role of a private banker or a financial advisor in that context is sort of marshal everybody together to achieve the client's objectives," Hamans says.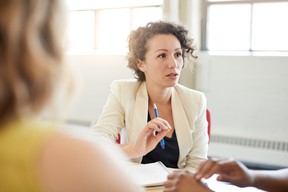 5. Looks at the bigger picture
"The right financial advisor will look at the bigger picture," says Hamans. "They'll have had those bigger conversations so that when a client enters that lawyer's office, they've already had that exposure to all those different topics."
Not only should an advisor refer the client to specialists but also prepare them to meet the specialist. An advisor's big-picture questions reveal what a client needs and sets expectations on what to ask when they meet an accountant or lawyer.
"Financial advisors are really great at discovery, so they ask those questions to really understand what's important to the client," Hamans says.
Understanding the greater context ensures that someone seeking financial advice receives the proper attention.
When it comes to determining whether a financial advisor will be the right fit, Hamans recommends starting the conversation with what the advisor can bring to the relationship. "Oftentimes, they've dealt with hundreds of clients in the past, and so they will often have a lot of tools and resources."
ATB Wealth consists of a range of financial services provided by ATB Financial and certain of its subsidiaries. ATB Investment Management Inc., ATB Securities Inc., and ATB Insurance Advisors Inc. are individually licensed users of the registered trade name ATB Wealth. ATB Securities Inc. is a member of the Canadian Investor Protection Fund and Investment Industry Regulatory Organization of Canada.
Article content
The information contained herein has been compiled or arrived at from sources believed to be reliable, but no representation or warranty, expressed or implied, is made as to their accuracy or completeness and ATB Wealth (nor its component legal entities) does not undertake to provide updated information should a change occur. This document is being provided for information purposes only and is not intended to replace or serve as a substitute for professional advice, nor as an offer to sell or a solicitation of an offer to buy any investment. ATB Wealth, ATB Investment Management Inc., ATB Securities Inc. and ATB Insurance Advisors Inc. do not accept any liability or responsibility whatsoever for any loss arising from any use of this document or its contents. Always consult with your investment advisor before buying or selling securities. This document may not be reproduced in whole or in part, or referred to in any manner whatsoever, nor may the information, opinions and conclusions contained in it be referred to without the prior consent of ATB Wealth.
This story was created by Content Works, Postmedia's commercial content division, on behalf of ATB Wealth.